About location
Raceland
Raceland circuit is located in Krško (Slovenia), near the nuclear power plant Krško. Circuit was built in 2006 and it satisfies all international rules by CIK-FIA, B category for karting. The length of the full circuit is 1050m and width is 8-9 meters. It consists of 16 turns, 9 left turns and 7 right turns. From the safety point of view it's one of the safest trackes becuase of it's wide runoff areas. Drivers characterized the circuit as one of very technical ones becuase of it's variabiltiy.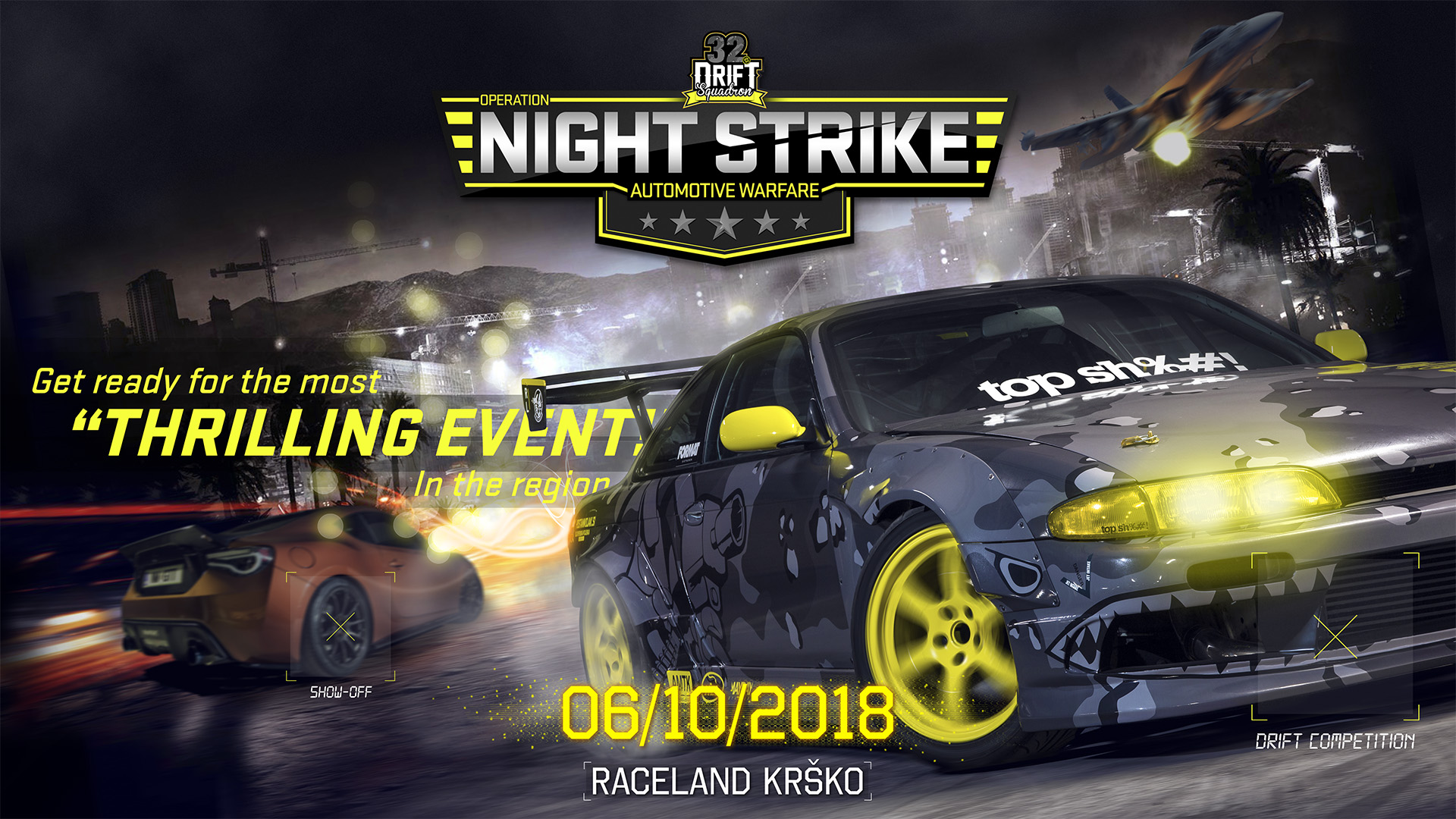 16:00 - Official openning - gates open for visitors
*All schedules are subject to change without notice. Any questions on possible changes can be address with any Adria Drift Series representative on-site.
Price list

Ticket (presales*)
5,00 €
Ticket (at the gates)
8,00 €
Ticket with paddock access*
15,00 €
Children age 6 and under
free entry
Family ticket (4 persons)
18,00 €
Drift Taxi
40,00 €
*Tickets will be available only for sale online, 4 weeks before each event and can only be bought till 10 days before the event.
Course layout